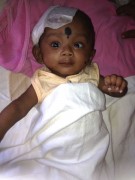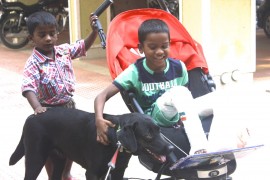 Specialised Hospital Care
So many children in India die because their parents have no money for their life saving operation. We want to see this change.
Some children need more help that is beyond the scope of our community medical work at Love the One, such as a specialised operation. For the families and communities we work with it is very hard, or impossible, to access specialised care for a variety of reasons.
Finance is the number one reason... tertiary care in India is expensive and unaffordable for our families who earn a tiny daily wage. In addition to this barrier, often a family would have to travel many hours from their village to a city in another state, with a different language, something that if you have never left your isolated rural village is a terrifying and bewildering prospect.
If you manage to overcome these barriers then there is the hospital system to navigate - where do you register, how do you communicate with only speaking your local tribal dialect, how do I purchase medicines, how do I speak with the finance department?
So this is where Love the One steps in!
When we meet a child in need of a lifesaving operation we start the long process of providing complete support to that child and family. From referring them to the correct surgical team, providing transport and travelling with them to the hospital, liaising with the team right through to translating what the doctors are saying to the family. A Love the One nurse or social worker will then stay with the family throughout the operation time, offering them support and purchasing all the medicines required.
Once the operation is over... the family need ongoing support in the post-operative phase. The family return to us and stay for as long as is needed in our 'home from home' unit, allowing the child to recover in a clean and restful environment, with nutritious food cooked on site for them, and having the reassurance that our medical team is close by if needed. Once the recovery is complete the family then returns to their village with their child in full health!
Over the years, Love the One has helped children that have needed major heart surgery, neurosurgical help, orthopaedic operations and cancer care.
If you would like to read more about children who have had specialised tertiary care, do have a read on our One child at a time page. Much more up to date daily info and stories on our children will be found on our popular facebook page so do click here and give us a like and join us. as we cheer our children on to full recovery!
This is a costly part of what we do at Love the One... but the families are incredibly grateful for a service that allows their child to survive. We don't want to ever turn away a child for lack of finances, so if you would like the opportunity to donate towards hospital care to save a child's life then please click here.