Lets be generous!
Lets be honest, hopefully we all love the idea of children not going hungry, not dying from lack of medical care and having a chance at life. Bottom line is that the work we do costs money!
We're not ashamed of asking people to donate, we think it's an awesome privilege and opportunity to help make a difference!
People often ask us the question... where do your funds come from? The answer is YOU!
The majority of funding comes in, month by month, from generous, kind people around the world who decide to give a small proportion regularly of their own income to make an incredible impact for the children and families we work alongside.
Regular giving allows us to predict incoming funds and allows us to plan our projects much more easily. If you would like to set up a regular amount to give right now then we have made life very easy for you! Click here to act now!
If you want to give a one-off gift you can also donate here before the moment passes and busy life gets in the way!
Fabulous Fundraisers!
Over the years we have had some energetic supporters get involved in some rather fabulous fundraising for Love the One... crawling through muddy bogs, abseiling off bridges, running marathons or cycling over mountains in Australia to mention but a few!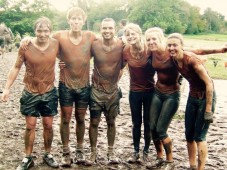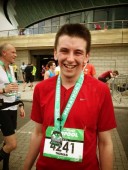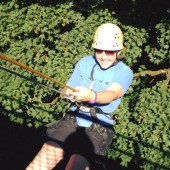 If you want to get involved in being a fabulous fundraiser for Love the One then dream up your crazy plans and let us know what you're getting up to!
Sponsor a Child!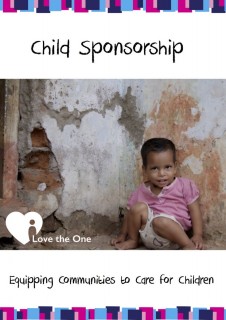 Through our work with children in need over the years, we have realised the transformative impact on each child has come when they have ALL that they need as a child to survive and thrive.
Medical care, education, food in their tummies and a chance to play and be loved. This is why in 2015 we started up our own Child Sponsorship Program.
When you sponsor a child, you secure their future in that child being able to access the things we take for granted in life. Your child will be either enrolled into a local EPIC Centre, if they less than 5 years old, or into the Love the One School if 5+ years.
But it's more than money... it's also about building friendships.
You can write letters to one another, watch and encourage your sponsored child's progress and perhaps one day even come out for a personal visit! Your child will know that someone cares uniquely and you also come out changed from the process!
To sponsor a child it costs: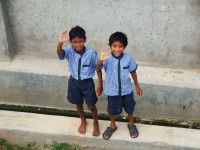 UK:

£30 per month

- £1 a day

US:

$40

- less than $1.5 a day

India:

INR 2500

- 80 rupees a day
For an E-information sponsorship pack please email our EPIC Team.