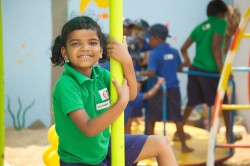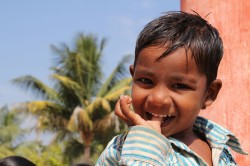 Caring with Excellence
At Love the One, one of our core values is to do what we do - with excellence!
You probably realise by now that we are passionate about children not just surviving, but totally thriving and having the best chance in life at reaching their full potential. We also want to equip many other people in India, working alongside vulnerable and marginalised children, to be able to understand each child they are working with, and be able to care for them with excellence.
Parenting Courses:
We are passionate about equipping those who care for children to be able to help the children they look after to reach their full potential. Our parenting course gives parents and carers of children in all different types of childcare settings the understanding and tools to best look after the children in their care.
We focus on important topics such as:
1) What a child needs to develop.
2) Understanding different types of child behaviour and why children from difficult backgrounds act in certain ways, therefore helping carers to love them through the hard times, to help the children heal.
3) Positive discipline - we focus a lot on alternative ways of disciplining children, helping carers to understand how we can discipline children without the need of using physical force.
Everyone, whether a volunteer or staff member is inducted and expected to abide by the ethos of Love the One and caring for children.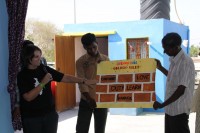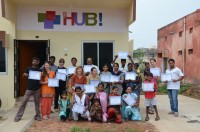 Actions speak louder than words:
As well as practical teaching, everyone in the Love the One team models what it is to give child centered care. As a team, each day we put each child's needs at the centre of all we do. As we demonstrate this in every area of our work, we hope that our ethos becomes contagious and spreads to those around us.
Demonstrating kindness on a daily basis in all that we do and how we live, breaks across many cultural and language barriers.
Modelling kindness to children has melted a lot of barriers and we are seeing extraordinary transformation in our local mums who are employed in the child care centres!