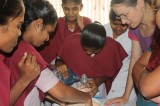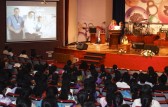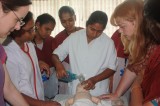 Equipping and encouraging Health Professionals
We want to see a standard of excellence in how babies and children are treated across India, especially in rural areas.
Love the One conduct a number of training courses for health and allied health professionals in the areas of Neonatal Life Support, Early Newborn Care, Paediatric Life Support and Paediatric Care.
Across India there are health professionals working in remote, difficult areas helping those most in need. Love the One want to encourage and equip those, through teaching courses and friendship, who are working for the neediest populations and work alongside health professionals and facilities that share this vision to improve the lives of babies, children and young people.
In the early years we worked alongside Bethany Medical Centre, an amazing work in the tribal area of Tamil Nadu State providing paediatric teaching and support. Since moving to live in Odisha we have also conducted neonatal life support courses and care for the newborn at our local women and childrens hospital, Christian Hospital Berhampur (CHB). We hope to work in future alongside other people with a shared vision to bring systemic change to needy children in rural and urban marginalised communities.
Also wherever we go, we want to speak up, advocate for and encourage health professionals across India to work with integrity, whether they are in the Government or corporate private setting. Marginalised, poor families are open to much exploitation from the medical field and we want to see health care being provided with compassion and care to everyone.
If you are a health care professional and would be interested in joining us, either for a short training trip or on a longer term basis, as we seek to provide good paediatric health care, working with compassion and integrity, then we would love to hear from you!